What is Matcha Tea Powder?
Matcha green tea powder has incredible health benefits. It contains 137x the antioxidants of a cup of standard green tea. Matcha enhances energy, boosts metabolism and protects against cancer.
Unlike the use of dried leaves or tea bags, matcha powder contains the whole tea leaf dissolved in water. As a result, matcha is a powerhouse of antioxidants, vitamins and minerals. Each two gram serving of matcha contains the antioxidant equivalent to 10 cups of standard green tea or 120 wild blueberries.
Matcha Buyer's Guide
Why Zen Green Tea Matcha?
Founded in 2012, Zen Green Tea was the first to introduce premium grade matcha into Australia. We have sold over 1 million cups of matcha to Australians! We have direct relationships with family owned plantations in Kyoto, Japan and we offer the best quality and value matcha in Australia.
Our Japanese premium grade matcha is vibrant green with a light non-bitter taste and every year it helps thousands of our customers to be their happiest and healthiest person. Zen's premium grade matcha was recently featured as Australia's "best matcha" on My Kitchen Rules and is also stocked in over 3,000 health food stores across Australia.
We offer free shipping throughout Australia as well as a 90 day money back guarantee on all orders.
Try our Matcha
ZEN GREEN TEA HAS BEEN TRUSTED BY

HEALTH BENEFITS OF MATCHA TEA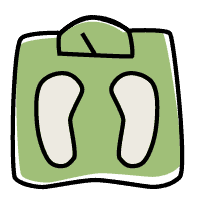 LOSE WEIGHT
Matcha's ingredients boost your metabolism, inhibit fat absorption and act as a natural detoxifier - natural weight loss!
INCREASE ENERGY
Matcha releases energy slowly and natural over 4 - 6 hours. No more spikes and troughs, no more jitters.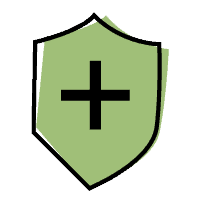 FIGHT CANCER
Matcha has 137x the antioxidants of standard green tea. These fight cancer, high cholesterol and aging.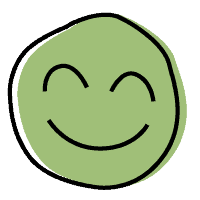 TRAIN YOUR BRAIN
Matcha has been shown to improve mood and concentration as well as fight Parkinson's and Alzheimers.
What does matcha green tea powder taste like?
We have sourced a matcha green tea powder that is incredibly delicious to drink. Our unique matcha green tea powder is:
Light and smooth
Non-bitter with a slight natural sweetness
Vibrant green
Perfect as a hot/iced tea
Delicious as an ingredient in lattes, smoothies, or other creations
Prepare a Matcha Tea
How do you use matcha tea?
Matcha green tea powder is an incredibly versatile ingredient! To make a hot tea you simply dissolve 1/2 of a teaspoon in a cup of hot water.
It can be used in many more ways too including:
Matcha Recipes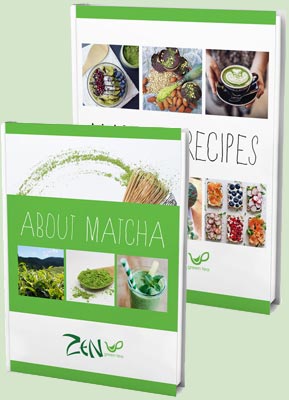 Matcha green tea powder is a powerhouse of cancer-fighting antioxidants!
Each portion of matcha tea has 137 X the antioxidants of standard tea bags – which are critical for good health.
Furthermore, matcha tea contains the highest level of potent cancer fighting antioxidant EGCG which helps:
Prevent and fight many types of cancer
Fight aging – keeping your body healthy and your skin youthful
Protect the cardiovascular system
Delay and reduce the onset of Alzheimer's
Matcha Green Tea Powder VS Standard Green Tea
Each cup of matcha green tea powder contains 10 X more antioxidants than standard green tea because the tea plantation is shaded with a bamboo tarp before the leaves are picked.
The shading process boosts the Chlorophyll, amino acids and antioxidant in the tea leaves!
ZEN GREEN TEA MATCHA CUSTOMER REVIEWS

"I am hooked on Zen Green Tea! It has a smooth taste and is not bitter at all. The matcha is high quality with its the vibrant green colour and fine texture. It is easy to prepare, and to use in food as well as drinks. Its great at helping me concentrate and stay focussed, and also keeps my hunger at bay. This is my green tea of choice…no more tea bags for me!"

"I first fell in love with Zen Green Tea as I was a pretty intense coffee drinker, but I wanted something that would give me an energy lift and help my concentration in the afternoon but without the caffeine jitters and impact on my sleep. Zen Green Tea Matcha really did the trick, it gives me energy without feeling frenetic, and tastes so much fresher and less bitter than loose leaf green teas like Sencha."

"I have always loved tea but generally have stuck to English Breakfast tea with sugar. I started to find myself craving the sugar hit each afternoon so I would have a cup of tea but then have a big slump afterwards. After a recommendation by a friend I tried Zen Green Tea and loved it instantly. I still get the energy boost but there is no slump afterwards plus it is something that I can drink all year round. I love to carry a bottle of ice tea with me to sip throughout the day and then have a warm cup of tea after dinner. My energy levels have never been better! ".
Zen Matcha Green Tea Powder – Frequently Asked Questions